CUNY Dominican Studies Institute
Spotlight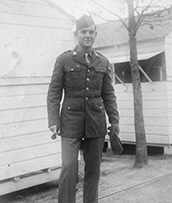 We are proud to announce that the CUNY Dominican Studies Institute
    (CUNY DSI) has been awarded a Latino Americans: 500 Years of History 
    grant. In collaboration with the national initiative, Latino Americans: 500 Years of History,
    CUNY DSI has organized a series of events to honor and recognize Dominican WWII
    veterans through an exhibit, a scholarly panel, and the screening of two

    episodes of the documentary
Latino Americans
.
                       _______________________________________________________________
    JUAN PABLO DUARTE:
    THE HUMANIST / EL HUMANISTA
    It is the first bilingual (Spanish and English) book containing the writings
    of Juan Pablo Duarte, the founding father of the Dominican Republic. With
    this selection we seek to expose part of Duarte's thought as he expressed
    it at key moments in his life.


                                The book was released at the XI Feria del Libro Dominicano Nueva York 2015, 
                                on Sept. 26th at the Gregorio Luperon High School. It is now available for purchase 
                                online on
Createspace
and Amazon.
                      _______________________________________________________________
    The CUNY Dominican Studies Institute is pleased to announce the launching
    of the Dominican Blue Book, a series of online profiles celebrating the accomplishments
    of all the generations of Dominican students who have graduated from CUNY.  
                      _______________________________________________________________

CUNY Dominican Studies Institute
Founded in 1992 and housed at The City College of New York, the Dominican Studies Institute of the City University of New York (CUNY DSI) is the nation's first university-based research institute devoted to the study of people of Dominican descent in the United States and other parts of the world. CUNY DSI's mission is to produce and disseminate research and scholarship about Dominicans, and about the Dominican Republic. CUNY DSI is the locus for a community of scholars, including doctoral fellows, in the field of Dominican Studies and sponsors multidisciplinary research projects.

The Institute houses the Dominican Archives and the Dominican Library, the first and only institutions in the United States collecting primary and secondary source material about people of Dominican descent. In 2010, the Institute opened its Archives and Library facility to art exhibitions, thus becoming the first exhibit space in New York City devoted exclusively to work by and about people of Dominican descent.  The Institute organizes lectures, conferences, and exhibitions that are open to the public.

The Institute is headed by renowned sociologist and public intellectual Ramona Hernández, Ph.D., author of pioneering texts in the areas of migration, labor, and Dominican studies. She is a trustee of the Sociological Initiatives Foundation.